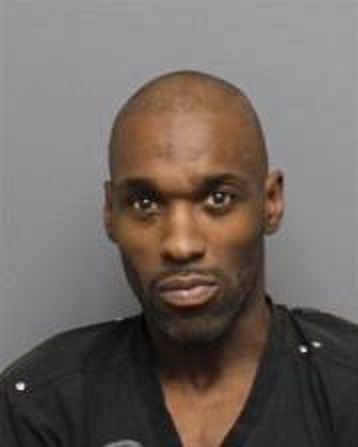 A man suspected of firing a gun in the City of Manassas eventually wrecked his vehicle in Haymarket and was taken into custody after fleeing on foot Wednesday, according to Prince William police.
Officers were back at the scene Thursday morning to search for evidence in the case, police spokesperson Sgt. Jonathan Perok said.
Warren Leon Corum, 38, of the 2100 block of Mountain Road in Haymarket, faces several charges in both jurisdictions and is being held without bond.
Corum reportedly opened fire during an argument with a woman on the 9200 block of Niki Place around 2:30 p.m. Tuesday, said Senior Officer Charles Sharp, a Manassas police spokesperson. The 46-year-old victim was not injured during the shooting.
Corum and his vehicle were located by Prince William police at Merchants View Square around 5:19 p.m., Perok said.
Corum allegedly fled in his vehicle onto James Madison Highway, striking two vehicles and a mailbox. His car was eventually disabled and he fled on foot, but a police dog found him.
Charges in Manassas include discharge of a firearm into an occupied dwelling, use of a firearm in the commission of a felony and possession of a firearm by a felon.
Charges in Prince William County include two counts of felony hit and run, one count of misdemeanor hit and run, one count of felony eluding, one count of driving under the influence – third offense in 10 years, one count of refusal, one count of possession of a scheduled I or II narcotic, one count of possession of marijuana, one count of obstruction of justice and additional traffic charges.
Corum is expected in court Nov. 15, Perok said.